Periorbital hyperpigmentation is a very common skin hyperpigmentation that occurs a lot among people from West Asia or East Africa. Periorbital hyperpigmentation is generally a discoloration on the face as a result of over secretion of melanin. Periorbital hyperpigmentation usually shows up around the eye and on the sides of the face. Periorbital hyperpigmentation is generally hereditary but can be as a result of a poor lifestyle.
My periorbital hyperpigmentation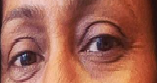 Luckily for me i got rid of it using skinlite tube cream that i bought. I have been using skinlite for a long time now and my skin is almost perfect and all the hyperpigentation on my face has gone and i am looking younger than ever.
Skinlite tube cream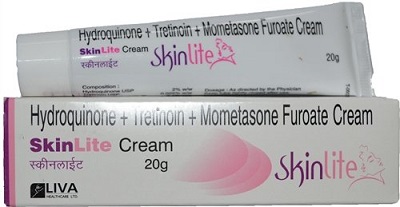 Skinlite Contains
Hydroquinone - Skin Lightener.
Tretinoin - Skin Peel.
Mometasone Furoate - Topical Steroid.
The tretinoin in the skinlite cream helps to lit off the dead skin cells on the periorbital hyperpigmentation and make the hydroquinone penetrate the skin better to lighten the skin. The mometasone reduces inflammation as the skin around the eyes is very thin and sensitive.
Other Periorbital Hyperpigmentation Treatments.
Hydroquinone 4%.
Retin A gel.
Melalite 4%.
Last edited: