Hi guys, so i've been using my compounded hydroquinone 8 mix and my caro white mix as well. I've gotten really light and i love my current skin tone. I decided to take a break from my mix because i thought i was using too many products on my skin and i decided to use simple and basic skin lightening products and i also tried to skin build as much as i can to prevent skin redness and skin thinning. I used all this products on my face and not on my body because i didn't think i would re darken much. I decided to try some
hydroquinone over the counter
products since i thought they would be the most effective in lightening my skin. So for the
hydroquinone over the counter
.... I had different choices of products to select from. Nadinola is the strongest hydroquinone cream over the counter.
Hydroquinone Over the counter Creams from Walmart, CVS and Walgreens
Nadinola Skin Discoloration Fade Cream Extra Strength Formula -3% hydroquinone
Black and white skin bleaching cream - 2% hydroquinone
Palmer's Skin Success Anti-Dark Spot Fade Cream -2% hydroquinone
Ambi Skincare Fade Cream- 2% hydroquinone
Clear Essence Platinum Line Skin Beautifying Milk - 2% hydroquinone
Note- Some products state 1.9% but i round it up to 2%
I decided to go with Nadinola and Clear essence fade milk. I picked nadinola because it had 3% hydroquinone in it and i picked clear essence because it had 2% and it also exfoliates the skin due to the AHA acids in it, so it was like a min peel. I used this products for exactly one weeks.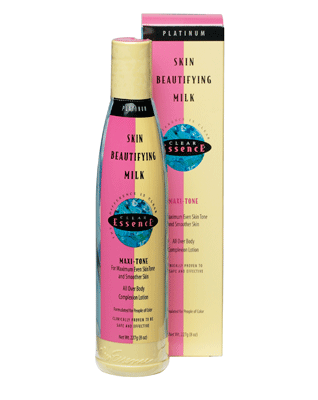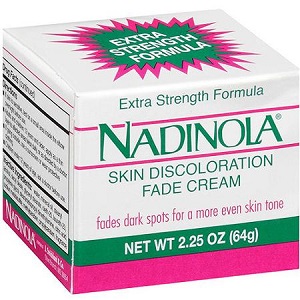 Nadinola Ingredients
- Hydroquinone (3%), Octisalate (3%). Inactive Ingredients: Water, Mineral Oil, Stearyl Alcohol, Decyl Oleate, Glyceryl Stearate, Oleth-20, Laureth-23, Propylene Glycol, Stearamidopropyl Dimethylamine, Citric Acid, Sodium Metabisulfite, Methylparaben, Propylparaben, Fragrance.
Clear Essence Ingredients
- Hydroquinone 2%, Purified Water, Petrolatum, Propylene Glycol, Stearic Acid, Isopropyl Palmitate, Cetyl Alcohol, Ammonium Lauryl Sufate, Hydroxyethylcellulose, Glyceryl Stearate, Diazolidinyl Urea, Methylparaben, Propylparaben, Sodium Metabisulfite, Dimethicone, Octinoxate, Ascorbic Acid, BHA, Propyl Gallate, Trisodium
This was my regimen for the hydroquinone over the counter products.
Mornings - AM
Leave kojic acid Kojie san soap on face for 5 mins
Wash body with Kojic acid kojie san soap
Apply Nadinola- i decided not to apply any moisturizer because nadinola is very moisturizing maybe even too much.
I then apply my sunscreen.
Nights - PM
Wash face with normal soap(I use normal soap because of the acids in Clear essence.)
Apply Clear Essence
Apply moisturizer.
After a week i believed i was still the same shade from my previous compounded hydroquinone mix, i might have gotten a little tan but i didn't think it was very noticeable.
This was my result at the end of the week.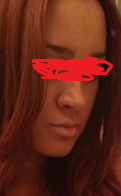 I don't think i really redarkened with my hydroquinone over the counter cream.
Last edited by a moderator: