Guesso is an online store that specializes in selling beauty products for mainly ethnic skin. Guesso is still new but has quickly gained recognition across all skin care forums and blogs. The store mostly sells skin lightening products and they also sell in bulk for retailers. Their headquarter is in Paterson, New Jersey. Guesso.com offers discount on their products if you buy in bulk or purchase items that are over a certain amount.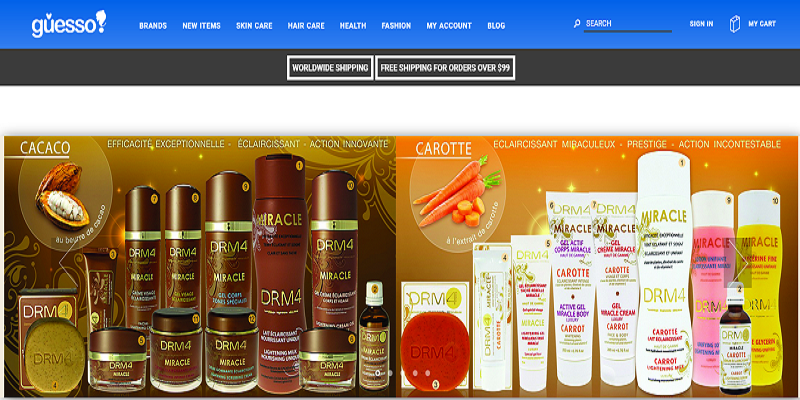 Guesso Products Selection Range.
Skin Care
Hair Care
Health
Fashion
Guesso sells herbal teas, natural oils and vitamins under it health section, they sell dresses, scarfs, jewelry and leggings under their fashion section.
Under their skin care section, they have a wider range of products which includes.
Tube creams and Gels
Soaps
Glycerines
Serums and oils
Face Masks
Other products they sell includes shampoos, conditioner , relaxers and texturizers.
Last edited by a moderator: