Newbie here and i have been lurking on this beautiful forum of SkinAlley for a longtime and i can definitely say that i have learned a thing or two about skin lightening. This is my own take and review on dodo white up which has been so good to my skin. Dodo white up has taken my skin from dull and soulless to smooth and spotless. I have used a lot of skin lightening creams and soaps and i thought i was an expert till i saw the result you guys are getting lol. Anyways this is my result from the use of Dodo White Up Cream.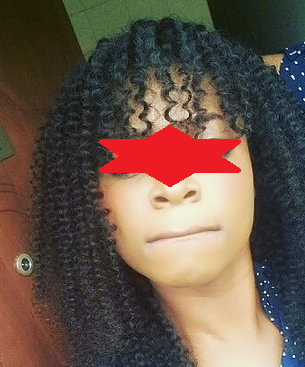 I will admit that the cream is very strong so i had to mix in a little bit of shea butter to avoid irritation on my skin. I peeled a lot from dodo white up especially on my neck which used to be very dark. Dodo serum and dodo oil are not necessary because the cream is already strong on it own unless you want to damage your skin. The cream looks like this and has vivez la beaute written around the lid.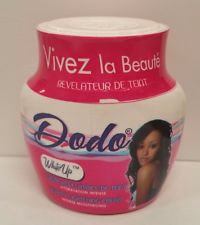 Dodo White Up Ingredients
: Dermineralized water, Hydroxy Acid Alpha, Petrolatum(Paraffin), Mineral Oil, Kojic Acid, Isopropyl, Myristate, Fragrance.Simindsiachinensis (jojoba Oil), Triticum Vulgare (Wheat Germ Oil), Tocopheryl Acetate(Vit.E), Ascorbic Acid(Vit.C), White UP, Sodium Sulfit, Triethanolamine, U.V Protection.
Side Effects of Dodo White Up
: The cream is very drying and can easily make the skin red so i advise anyone to mix it if they plan on using the cream.
Pros of Dodo White Up
It is cheap.
It doesn't contain steroids.
It is very effective.
Cons of Dodo White Up
It can irritate the skin.
It is really drying.
It is can cause visible green veins.