OK so i have decided to make a review on this great skin lightening soap i used it in conjunction with my hydroquinone mix with caro white and the oil. I love this caro white soap because it helped me to maintain the skin tone on my face on the days that i don't apply my skin lightening cream.
Before and after from my mix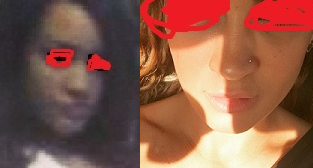 I lightened from a dark brown to a light brown with the use of hydroquinone 8% ,caro white mix, kojie san, caro white soap.
Caro white soap alone can't lighten my skin much but i used it on my days off when i didn't use my skin bleaching creams, so it helped me to maintain my glow.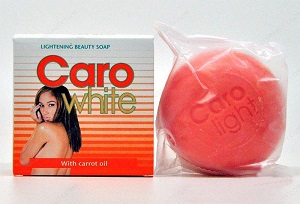 Caro White Soap Ingredients:
Palm oil, Coconut Oil, Sodium hydroxide, Hydroquinone (1.5%) Aqua, Glycerin, Carrot Oil.
I have used the rectangular soap but for some reason i find the round soap more effective and potent.
Pros of Caro White Soap
It can lighten Dark Skin.
It has a nice scent.
It is affordable.
It doesn't break the skin out.
It keeps the skin feeling fresh and nourished.
Cons of Caro White Soap
It can make the skin to peel.
It can stain bathroom floors.
It is made by a shady company.
It can sting the eyes if it get into it.
It can give an orange tint to the nails.
Last edited by a moderator: