I've been looking up bronze tone lately then i found this cream that is supposed to lighten up anyone with a brone skin tone in a matter of days, the name of the cream is bronze tone.
This is what the cream looks like.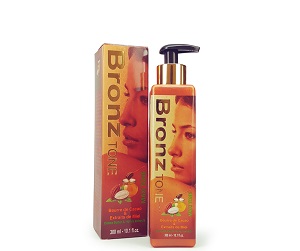 The full name of the cream is Bronze Tone Maxi Tone Fade Milk With Cocoa Butter & Honey.
Bronze tone ingredients:
Stearic acid, cocoa butter, glycerine, honey extracts and citric acid.
I also read a review about a girl who used the cream and her face was light within a week and she didn't loo bleached out or anything and then after some time her face started getting darker and she eneded up with acne marks all over her face. She used a mix of coconut oil, turmeric oil, a skin corrector serum and lemongrass soap to correct her face.
Does Bronze Tone Contain Hydroquinone:
It says no on the package but i think it contains a little hydroquinone in it.
Does bronze tone bleach skin
: Yes it does
So suposedly the cream is good but it had no suncreen in it and that is why she ended up with acne marks all over her face. So to use the cream she recommends mixing it with a light serum or lotion.
And by the way this is a bronze skin tone and i'm way lighter than this now.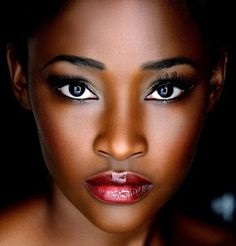 This is just dark skin in my opinion.
Anyone else has reviews for this cream
Last edited by a moderator: