Oct 1, 2017
1,274
7
38
30
Tura Soap is a very popular skin bleaching and lightening soap and it can still be purchased online. Tura Soap contains a high amount of mercury which can be harmful to the body. Tura Soap is very effective in lightening the skin and result can been seen in just 3 days. Tura Soap works to lighten and even out the whole body. Tura Soap alone can lighten the skin without the use of additional skin lightening creams or oils. Tura Soap comes in a yellow package and has a strong distinct smell from a normal toilet soap.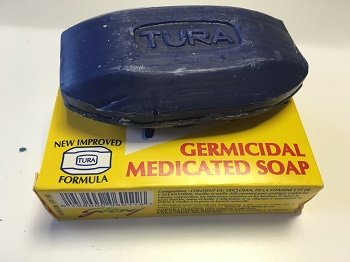 Tura Soap Ingredients
:Sodium Tallowate, Sodium Cocoate, Aqua, Malic Acid, Sodium Chloride, Salicylic Acid, Triclosan, Butylene Glycol, Grape Extract (Vitis Vinifera), Disodium EDTA, Sodium Sulphite, Sodium Metabisulphite, Scutellaria Root Extract (Scutellaria Baicalensis), Mulberry Root Extract (Morus Nigra), Perfume, CI 74160.
Side Effects of Tura soap
It can cause excessive sweating.
It can cause skin sensitivity
It can cause itchy skin.
It can cause skin break out.
It can cause eye irritation.
It can cause swelling.