My answer to this question tretinoin vs retin a is any one of them because they basically the same thing. Retin A is a brand name o Tretinoin. Tretinoin is the general them for it and it is gotten from Vitamin A. Tretinoin or retin a is a drug that is prescribed by medical professional to treat skin conditions like wrinkles, dark spots, fine lines, age spots and acne marks.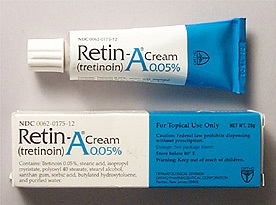 Usage of Tretinoin
It helps to unclog the skin pores
It helps to reduce acne.
It helps to exfoliate the skin.
It helps to build collagen.
It helps to increase the cell turn over rate.
Side Effects of Tretinoin
It can cause redness o the skin
It can cause skin irritation.

It can cause rashes and hive.
It can cause skin inflammation.
Retin A comes in the form of a gel, cream and liquid and should be used as prescribed by a medical professional.