Oct 1, 2017
1,274
11
38
32
Sudocrem is a very popular skin inflammation treatment and it can work for various skin conditions such as burns, bruises, melasma, eczema, sunburns and skin rashes. Sudocrem can be very strong or certain skin types so it should be tested before use. Sudocrem has an immediate effect when it is applied on the skin.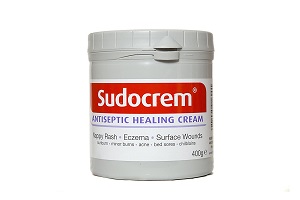 Sudocrem Ingredients
: Zinc Oxide, Eur. 15.25%, Benzyl Alcohol B.P. 0.39%, Benzyl Benzoate B.P. 1.01%, Benzyl Cinnamate 0.15%, Lanolin (Hypo-Allergenic) 4% (W/W), Purified Water, Liquid Paraffin, Paraffin Wax, Beeswax, Microcrystalline Wax, Sodium Benzoate, Linalyl Acetate Propylene Glycol, Citric Acid, Butylated Hydroxyanisole, Sorbitan Sesquioleate, Lavender Fragrance.
Does sudocrem bleach skin ?
The answer is yes due to the Benzyl Benzoate B.P. 1.01%, it has a bleaching effect on the skin and it has citric acid in it that can cause minor exfoliation and make the skin appear lighter and brighter.
Side Effects of Sudocrem
It can cause skin blanching.
It can cause rashes and hives.
It can worsen skin condition.
It can cause skin irritation