I see a lot of people especially newbies trying to lighten their skin and in turn damaging it because they have no idea what they are doing. I'm not claiming to be an expert in skin whitening but i know a few tips that could help you ladies and guys too.
Skin Whitening Tips
1. Know the type of skin you have - Skin types can be grouped into different categories and subcategories- Oily, Dry,Normal. Acne Prone, thinned skin, sensitive and thick skin. People with oily skin would obviously use products for oily and same for dry skin. People with thin and sensitive skin would use more gentle product on thin skin and people with thick skin would use stronger products and use the products more times than thin skin.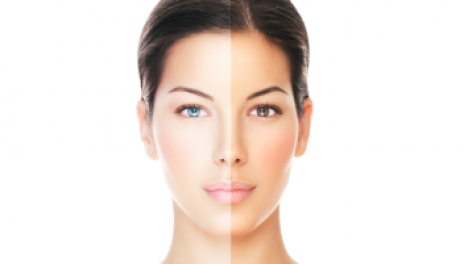 There are a few test you can do to determine your skin type
An oily skin would produce more sweat and be oily in the T section of the face, Especially in the afternoon.
Dry Skin tend to be more flaky and show signs of ashy face. Someone with dry skin would want to use more moisturizing products.
Sensitive skin can easily be identified as the skin around the face area tends to be red easily, especially on the cheeks and forehead.
Someone with thick skin would be able to use products with high percentage of the active before they can get the result they want.
2. Know your skin shade and your goal shade- You need to know your current skin tone shade and the skin tone you are trying to achieve. You can go to your local make up or store. You can also use this mac shade chart.
3. Chemical Peels - Chemical peels are a great way to whiten the skin because you can use them at a different strength depending on your skin type. A few common chemical peels are Lactic acid, glycolic acid and Salicylic acid.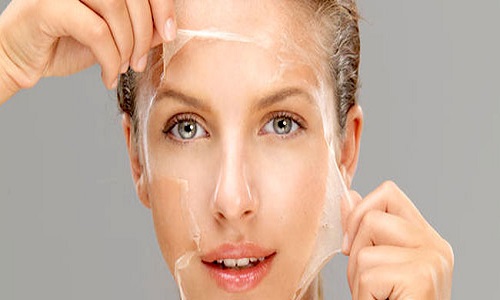 4.Kojic acid - Kojic acid is a skin whitening agent that was discovered in Japan a few years back and has since then be used in a lot of skin lightening products. It is gotten from fermented rice. Kojic acid is good for oily and thick skin type as it tends to cause irritation in sensitive skin.
5. Hydroquinone - Hydroquinone is the most popular skin whitening agent and can be gotten in stores over the counter or prescribed by a medical professional in the strength of 4% percent and up.
6. Vinegar - if you don't have access to a lot of product or just can't afford it, you can try vinegar. Did you know Apple cider Vinegar can be used in place of AHA acids and can be just as effective on the skin. Vinegar can be diluted and applied on the skin that needs to be treated.
Last edited: