Jojoba Oil Allergy
Jojoba is a plant that is found in the Northern part of Mexico and in the Southern part of the United States. Jojoba oil is extracted from the seeds of jojoba plants and it used as medicine. Some people may develop allergic reactions to jojoba oil.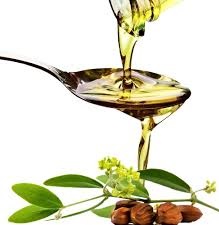 Uses of Jojoba Oil
It is used in treating acne.
Jojoba oil is used as an anti inflammatory agent.
It helps to treat sunburn.
It is used in Producing cosmetic products.
It is used in treating psoriasis.
It helps to protect and moisturize dry skin.
Jojoba Oil Allergy
Ingestion of Jojoba oil can cause heart problems.
Jojoba oil can can cause rashes on the skin.
Jojoba oil may disrupt the natural production of oil in the skin.