Read my review on the g&g brands in the products reviews before deciding if this is for you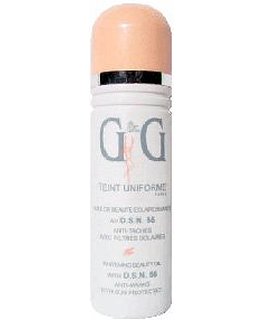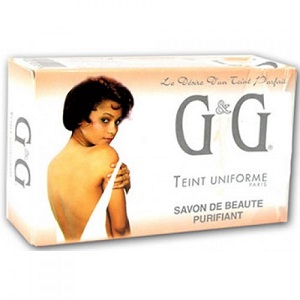 I would say that g&g is the father of all in terms of how many shades it would lighten you.
Note: it is advisable that you use this if you are already in the light skin shade as this can give a patchy and dramatic result to darker skin. I would also advise you use this if you are already about 3 weeks into your carowhite / Labidjanaise regimen or if you are already a consistent lightener. Also don't stop the application of your carowhite / Labidjanaise lightening cream
while transitioning into G&G because you might experience some redarkening but this is due too the fact that g&g is accumulating in your skin before you can start to see it effect. You can start to use the g&g alone when you think the g&G has started working which is when your skin is has peeled and it is starting to turn pale.
Regimen
First wash your face with your normal cleansing soap( No exfoliation soap should be used)
Apply your normal skin lightening cream ( carowhite or l'abidjanaise)
After apply the tub of g&g all over your body including your face. If you have a really sensitive skin then you can apply the lotion instead
In the evening you can apply just the g&g alone all over your body
Simple !!! It is a really strong cream that you don't have to form a complicated regimen for it
More Notes 1. Make sure you are not using any other acidic cream or soap2. Avoiding the sun. Get in the habit of wearing hats3. Use Spf4. Yield to all my words even the ones the i don't seem to stress on5.The result of g&g varies a lot so icannot give the definite time it would show result but it should not be more than 3 weeks. You would notice a paler look to your skin tone6. Your palm would peel "yes it is that strong"7. if you don't like the cream just quit and switch to your normal regimen8. Your plateau with l'abidjanaise should be be a really pale skin10. You can maintain by using the products 2-3 times a week 11.With g&g you might experience some permanent lightening due to it constant exfoliating effect
Last edited by a moderator: