How to get white skin.
So i' ve been getting more questions on how i whiten my skin and face in particular. You will generally need 3 main products to whiten your skin. A skin lightener obviously, a skin exfoliating peel and an inflammation cream. You can just get the products online or from your local beauty supply store(BSS).
Hydroquinone 2% (Skin Lightener)

Lactic Acid 10% (Skin Exfoliator)

Hydrocortizone. (Skin inflammation Cream)
These three powerful ingredients can help you to achieve a white skin.
Hydroquinone
- Hydroquinone is a power and most researched skin lightener. It is the main composition of skin bleaching creams. It can be used to treat liver spots, hyperpigmentation, acne scars, melasma, age spots and freckles . It is not advisable to use a product containing hydroquinone while pregnant or if you are breast feeding.
Products Containing Hydroquinone
Nadinola Skin Discoloration Fade Cream - Nadinola contains 3% hydroquinone and can be gotten online or in local stores like walmart. Nadinola alone can whiten the skin and get rid of several layers of tan. Nadinola is the only skin whitening product that contains the highest percentage of hydroquinone that can be gotten without a medical prescription.
Ingredients: Hydroquinone (3%), Octisalate (3%). Inactive Ingredients: Water, Mineral Oil, Stearyl Alcohol, Decyl Oleate, Glyceryl Stearate, Oleth-20, Laureth-23, Propylene Glycol, Stearamidopropyl Dimethylamine, Citric Acid, Sodium Metabisulfite, Methylparaben, Propylparaben, Fragrance.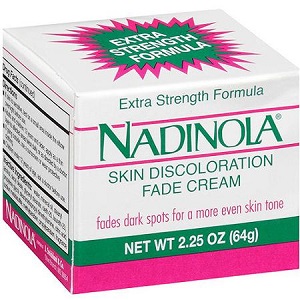 http://amzn.to/2v5MuSY
Black and white skin bleaching cream -Black and white skin whitening cream is another product that contains hydroquinone in a percentage lower than Nadinola. It is suitable for all skin and contains 2% hydroquinone.
Ingredients: Hydroquinone (2%), Water, glyceryl stearate, PEG-8, cetyl esters, mineral oil, cetylalcohol, sodium sulfite, ascorbic acid, citric acid, methylparaben,fragrance.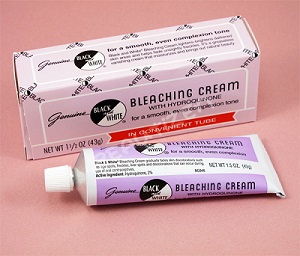 http://amzn.to/2eVRBPg
Lactic Acid 10%
- For lactic acid i would recommend Perfect Image Lactic 10% Brightening Gel Peel Enhanced
with Kojic Acid & Bearberry Extract
. This is a really good skin exfoliator because it contains
kojic Acid & Bearberry Extract
which are natural skin whitening ingredients.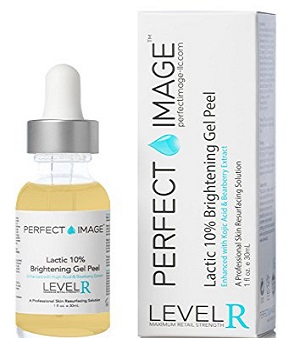 http://amzn.to/2uKPFx6
Hydrocortizone
- Hydrocortizone creams can be gotten online or from you local medical store. Hydrocortizone is a good inflammation cream that you should have in place while you are whitening your skin. Skin whitening involves peeling off dead skin cells and this might be a little aggressive on sensitive skin. Hydrocortizone would help to soothe any skin irritation or redness. You can get cortizone 10 from CVS, it contains 1% hydrocortisone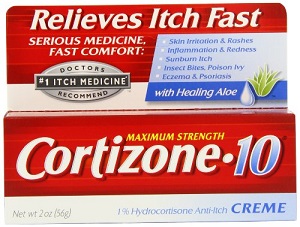 http://amzn.to/2v5Xdx3
How to get white skin.
This is a simple regimen that i created
.
Mornings - AM's
Wash your skin with a mild soap
Apply your hydroquinone cream
Apply a good sunscreen
Nights - PM's
Get rid of all the dirt from your skin with a mild soap
Apply your lactic acid peel and leave it on for the instructed time
Apply your hydrocortizone cream
Apply your hydroquinone cream
My results from the use of skin lightener + exfoliator + cortizone . (SkinLite)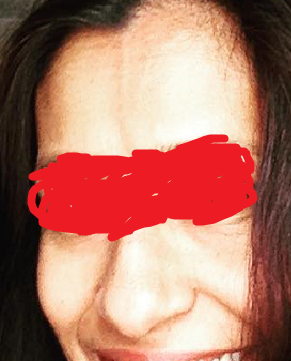 Last edited by a moderator: