Oct 1, 2017
1,274
10
38
31
Maxi peel 3 is the third version of the maxi peel skin chemical peel solution and it is also the best and most effective on the skin. Maxi peel 3 can be used by any skin type and it can be used for a lot of skin conditions. Maxi peel 3 contains a very high amount of tretinoin and hydroquinone in it so it should be used with caution like any other chemical peel. Maxi peel 3 can be sued to treat acne scars and skin discoloration issues. Maxi peel 3 instruction comes on the package and it comes with a little green dropper bottle.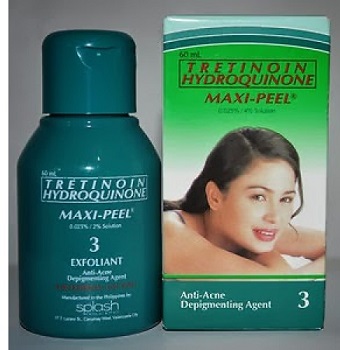 How to apply Maxi peel 3
Cleanse the area.
Apply the Maxi peel 3 solution
Wait or 5-9 minutes
If irritation occurs, wipes the solution off the skin.