Oct 1, 2017
1,274
11
38
31
Jessner peel is one of the best ready made and easy to apply skin chemical peel on the spots or scarring. Jessner peel can be used by almost anyone and it can also be used by skin professional and it can be done at home because of it content which is safe on the skin and has little to no side effects. Jessner peel can be done once every month to avoid irritations and inflaming the skin or causing further damage to the skin. Jessner peel should be done only every other month and it should be done on fresh skin whit no prior irritation or redness on it.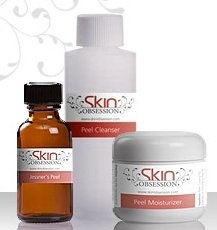 Side Effects Of Jessner Peel
It can cause anxiety.
It can cause puffiness.
It can cause dilated veins.
It can cause excessive sweating.
It can cause itchy skin.
It can cause skin break out.