Glutathione Injections in NYC
Hey everyone, i 'm back and today i would be posting a list of places where you can can glutathione injection shots in NYC, New York. I personally have been to two of this places and their services are great and the other places have really great reviews from my friends and the reviews from the internet.
Glutathione is a very powerful anti-oxidant that is produced glycine, glutamate and amino acid cysteine. Glutathione is found in all the body cells and it most produced in the eyes, pancreas and liver. The glutathione levels in our body decrease with our age. Glutathione supplement can obstruct the normal glutathione production level in our body when it is not done properly. It can be taken orally or injected. Glutathione creams and pills are still being researched.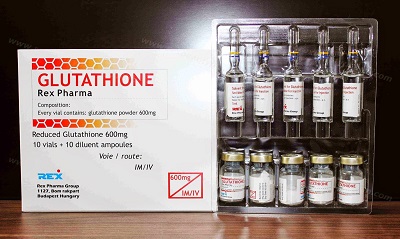 Side Effects
- There is no known side effects for the ingestion or injection of glutathione, however it may intervene with chemotherapy medications and pregnant women you should contact a medical professional be taking glutathione.
Uses of Glutathione Injections
It helps to rejuvenate the skin
It helps to get rid of fine lines and wrinkles
It helps to lighten the skin
It helps to boost the body immunity
It helps to sharpen the eyesight.
Places you can get Glutathione Injections in New York
1. REVIV
- They are the top company in glutathione injections and they have locations around the state. They are a little bit expensive but the result are worth i you can afford it. They are located at 1140 Brodway, New York, NY 10001 and you can call them at (212) 470-8557.
2. NutriDrip
- Nutridrip is alo a very good place for getting glutathione shots and their prices are much lower than REVIV and i can vouch for their quality also. They have good customer service. They are located at East Village, 21 E 1st St New York, NY 10003 and you can call them at (888) 320-1699.
3. The IV Doc
- They specialize in hydration therapy particularly in vitamins and glutathione injections and they have more varieties for different needs. The also do other IV Injections. They are located at 53 W 36th St, New York, NY 10018 and you can call them at (844) 843-4836.
4. Kalitenko Sergey A MD
- Kalitenko Sergey is a professional skin care company and they do glutathione injections alongside other vitamins. That have really good review and i believe they should be able to meet their customer needs. They are located at 425 Northern Blvd, Great Neck, NY 11021 and you can call them at (516) 467-0253