Oct 1, 2017
1,274
11
38
31
Glutathione Injection is very effective form of antioxidant and it can also be gotten in the form of pills creams and suppository. Glutathione Injection can be used to lighten and brighten the skin. Glutathione Injection is also a great ant aging treatment for aging skin and can help to get rid of aging skin very fast. Glutathione Injection can be gotten in London at the REVIV headquarters in London or herpal clinic. Glutathione Injection can also be purchased online but caution should be taken when purchasing Glutathione Injection online.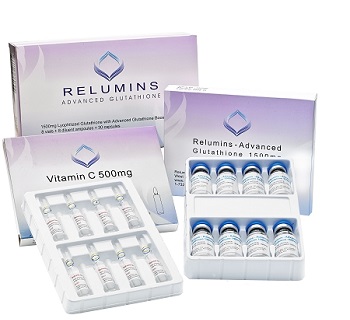 Side Effects of Glutathione
It can cause skin redness.
It can cause skin flaking.
It can cause skin inflammation.
It can cause stretch marks.
It can cause ear irritation.
It can cause burning sensations.