Oct 1, 2017
1,274
10
38
31
Glo Minerals vs Bare Minerals battle as been going on for ages as both this products are really good and it is very hard to decide which one is the best. They are both good mineral makeup products.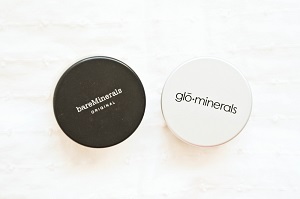 Ok so mineral makeup is the best type of makeup because their is no harsh or dangerous chemical in them that can be harmful to the skin. They are simply made from grounded minerals as the name implies.
Glo Minerals and Bare minerals both have the same ingredients listed on the packaging of the cream. They both don't contain any dye, talc or fragrances in them.
Bare mineral is more loose on the skin and can be washed off by sweats during work outs or any other liquids.
Glo mineral has different products in both powder and cream forms so it can be used based on the occasion that it is needed for.
Final Verdict
I would go with glo minerals because of their wide selection of product type, they are both very good quality product though.