I came across this erase cosmetics minutes instant face lift fl3 serum and i am wondering i anybody has used it. The serum claims to reduces wrinkles within 3 mintues. I am thinking of buying this fl3 serum but it is very expensive i would like to know what you guys think before i waste my money.
This is what the serum looks like.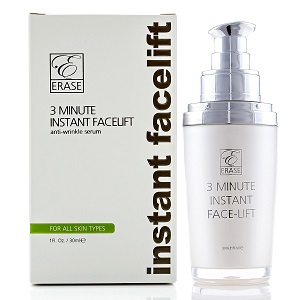 Other things the fl3 serum claims to do
Get rid of wrinkles.
Get rid of fine line.
Instantly smooths the skin.
Build collagen rapidly.
Last edited: