Tried this cream to lighten the tan that i got over last summer and it exceeded my expectations. I am naturally light brown but i got darker over the years but it got worse last summer. Everyone said i look so different and some one even said that i look like a new person. I got this cream from a walmart that was close to my house in the ethnic section. I was scared at first and even washed it off my face when i found out it had hydroquinone in it after reading about the side effects and i saw the horror stories. I decided to give it another try about a week later and my face started lightening the following week. I noticed a lot of bumps on my face initially but it went away after a few days. My face got more sensitive and oily. It would even turn red sometimes, especially after being in the sun for too long. I got used to it eventually and i no longer notice most of the side effects. The cream is also called Dr. Fred Palmer Skin Whitener Cream on some online stores.
I got good results from Dr. Fred Summit Skin Whitener Cream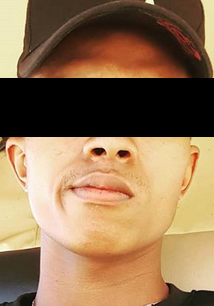 As you can see my face got lighter than my neck so now i gotta find a way to make them match.
Dr. Fred Summit Skin Whitener Cream Ingredients -Hydroquinone, Petrolatum, Stearic Acid, Propylene Glycol, Cetyl Alcohol, Polysorbate 61, Microcrystalline Wax, Paraffin, Water, Citric Acid, Sodium Metabisulfite, Methylparaben, Propylparaben and Fragrance.
Pros
Lightens deep tan.
It good for dry skin.
Doesn't sting or burn.
My face didn't peel.
Cons
Kinda greasy for oily skin.
Initial skin irritation.
The smell might be strong for some.
I didn't find much reviews on this cream and i hope this helps anyone that is on the fence about using the cream. Thank you.