Oct 1, 2017
1,274
11
38
31
Glutathione is the most effective skin whitening supplenemtn and the master of all antioxidant. Glutathione is know for it fast action on the body and it can be used in various wasys including soaps, creams an injetions. Liposomal glutahtione is a very good and advanced form of taking glutathion orally because of it fast dissoling in pills form. Glutathione in Liposomal form makes it a more effctive way of using it and the body absorbs the glutathione better and faster and the essential nutrient are not wasted in the process.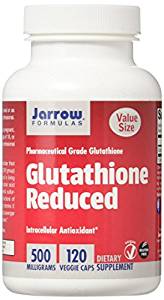 Side Effects of DIY Liposomal Glutathione
It can cause headache.
It can cause heartburn.
It can cause dizziness.
It can cause bloating.
It can cause stomach upset.
It can cause diarrhea.