I have used various skin bleaching creams over the years some were good some were bad, in this post i will talk about every single creams that i have used. I have been using skin bleaching creams since i was 17 years old to get rid of dark spots on my face during puberty. This are my experience with all the creams. My
best bleaching cream
Best Bleaching Cream
Nadinola
- Nadinola is made by J strickland Company located in Mississippi. Nadinola cream dates back to the 90's and was used by a lot of people.
The ingredients in the Nadinola are: Hydroquinone (3%), Octisalate (3%). Inactive Ingredients: Water, Mineral Oil, Stearyl Alcohol, Decyl Oleate, Glyceryl Stearate, Oleth-20, Laureth-23, Propylene Glycol, Stearamidopropyl Dimethylamine, Citric Acid, Sodium Metabisulfite, Methylparaben, Propylparaben, Fragrance
http://amzn.to/2vMHa3J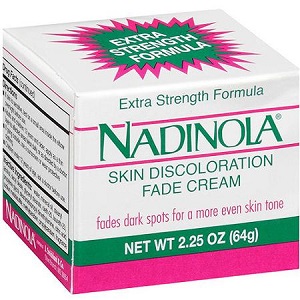 http://amzn.to/2vMHa3J
Pros
It lightened me up to 4 shades
It moisturizes the skin.
It helped to get rid of my dark acne spots.
It added a nice glow to my skin
Cons
It was too greasy as i have a oily skin type
It didn't really lighten my ears.
My skin was uneven
I got easily sunburned
Diva Maxima Maxitone Triple Action Fade Milk
- Diva Maxitone is made by diva cosmetics in ivory coast. The cream lightened me a lot and very fast.The cream ingredients list shows hydroquinone 2% but people have posted that it contains topical steroids.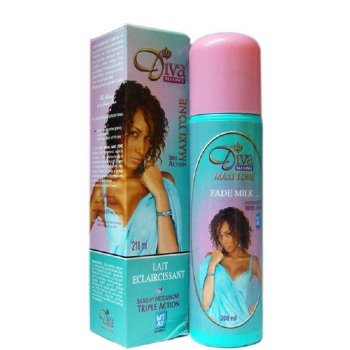 Pros
It lightens very fast in as little as a week
It lighten several shades
It gives a pale tone
It lightens tough areas like knuckles and elbows
Cons
It might contain topical steroids
It lightens unevenly
It causes stretch mark
Result fade fast when you stop using the cream
Carotone brightening lotion
- Carotone is a very popular skin bleaching cream made in Côte d'Ivoire. It contains hydroquinone 2%, Aqua (Water), Stearyl Alcohol, petrolatium (Paraffin), paraffinum.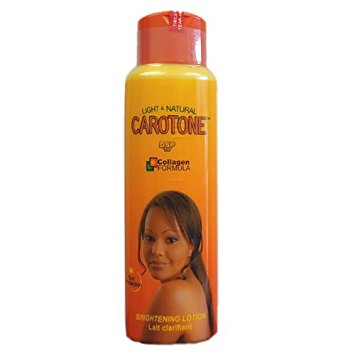 Pros
It lightens the skin in about 2-3 weeks
It can lighten up to 3 shades
It lightens the skin to a nice golden skin tone
It smells really nice
Cons
It lightens the skin unevenly
It might contain other unlisted ingredients
It made my skin very sensitive
It gave me spot and light patches on my leg
Qei Privilge Body Toning Milk
-This is one of my favorite cream as it didn't lighten me much but it made my skin nice and it is made by the reputable QEI company in france. The ingredients in the cream are: Water (Aqua), Glyceryl Stearate, Ceteary Alcohol, Glycerine, Diproylene glycol, Betula Alba, Glycyrrhiza Glabra, Citrus Limonum, Sambucus Nigra, Tilia Cordata, Morus Nigra, Isopropyl Myristate, Parfum (Fragance), Propylene Glycol, Caviar Extract, Sodium Lactate, Ethylhexyl Methoxycinnamate, Allantoin, Ascorbic Acid (Vitamin C), Sodium Lauryl Sulfate, Sodium Metabisulfite, Disodium EDTA, Butylphenyl Methylpropional, Linalool, Citronellol, Hexyl Cinnamal, Coumarin, Limonene, Benzyl Benzoate, Methylparaben, Propylparaben, p-Chloro-m-Cresol.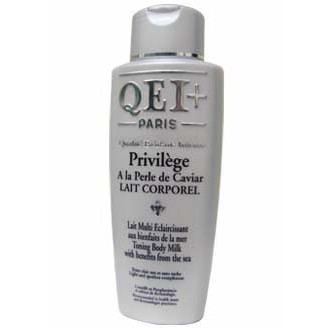 Pros
It made my skin even
It smells nice
It didn't break me out
It blended my knees with the rest of my body
Cons
It took about a month to see result
It didn't lighten me much
It was not really moisturizing
It is really expensive
There you have it for my
best bleaching cream
I'm currently using black and white bleaching cream and you can see my result in my black and white thread.
Last edited by a moderator: