Ok so i just got done writing out my salicylic acid result and now i would be writing on my experience with salicylic acid and at home chemical peels. There are a lot of chemical peels that can be done on the skin, some are mild and some are very strong. Example of a strong peel would be a TCA Peel.
TCA peel should only be done by an approved dermatologist or a medical professional. A long time ago i burnt myself from the misuse of TCA peel and it took a really long time before i got rid of it. I gained a lot from researching chemical peels and I'm confident enough now to do milder peels on my skin.
http://amzn.to/2unKgvz
My Result From Salicylic Acid Peel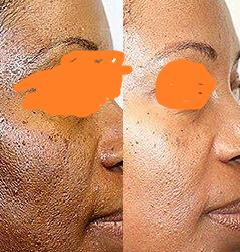 At home chemical peel
should be mild for example lactic acid peel, glycolic acid peel and salicylic acid peel are mild and can be done at home. Even though this peels are mild they can still cause some disasters on the skin if not used properly.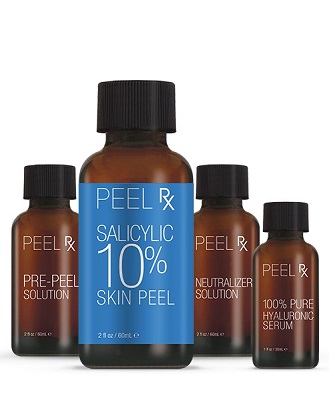 Importance of At Home Chemical Peel
It helps to rejuvenate the skin
It takes about 28 days for the dead skin cells on the body to fall off but with the help of chemical peels, it can be done in as little as a week
It kills bacteria on the skin
It helps to control oil production in the skin
it helps to get rid of clogged pores
It helps to tighten the skin and make you look younger
It helps to get rid of acne and hyper-pigmentation
How to / Tips and Advice - At Home chemical peel
Start by doing it once a week
Make sure to prep the skin with methyl alcohol before the application of the peel. Also make sure you get rid of all make up on the face.
Only mild peels should be done at home e.g lactic acid peel, glycolic acid peel and salicylic acid
It is advisable to do peels in the range of 10% - 30% for any home chemical peel. You should start with the lower range if you're new to peels

Apply moisturizer to sensitive part of the skin before the application of the peel to avoid contact which can lead to irritation e.g nose, eyes and mouth.
At home peels should typically stay on the skin for 5-7 minutes before being neutralized with water or water and baking soda
It is important to keep the skin moisturized after doing the peels and sunscreen should be applied before leaving the house.
It usually takes about a week for the skin to stop peeling
Last edited by a moderator: